Dentistry is challenging in many ways. To put together a unique combination of science, psychology, humor, leadership, dexterity, and engineering on a day-in and day-out basis is truly rewarding and challenging. The true reward is seeing the smiles and appreciation of the many patients we have treated over the past four decades. We improve their comfort, health, and often their self-esteem and confidence.
I knew I wanted to be a dentist when I was a junior in high school. I was very fortunate that the dentist I started seeing at age 12 always made everything so comfortable for me. He was compassionate, truly enjoyed his work, and was excellent technically. I knew that was the kind of dentist I wanted to become.
What excites me as a dentist is the opportunity to help improve the lives of my patients. When a patient tells me, "I love my new smile," "my mouth has never felt better," or "that was the easiest dental experience I have ever had," it is always a great feeling!
Whenever I have an opportunity to exercise a life-changing impact on someone's life through dentistry (see the clip from the "Dr. Phil" show below), it is always a highlight for me and my staff.
Education
I received my Doctorate of Dental Surgery with honors (Omicron Kappa Upsilon) in 1981 from the University of Iowa, where I completed my undergraduate and graduate training. I maintained a successful dental practice in Iowa for six years before moving to Florida and joining this practice in 1987.
Due to my commitment to continuing education, I have received my fellowship from the Academy of General Dentistry. I have served as president of the Manatee Dental Society and a board member for more than 20 years, and am a fellow in the American College of Dentists.
Professional Affiliations
Personal Info
I was born and raised in Iowa and practiced there for six years before I moved to Bradenton in 1987 and joined Drs. Zamikoff and Klement. I have been blessed with a wonderful wife, Donna, three children — Adam, Bridget, Elise — and three grandchildren, Ellie, Oliver, and Anderson. We also have a Dachshund named Flossie and a Goldendoodle, Rudy.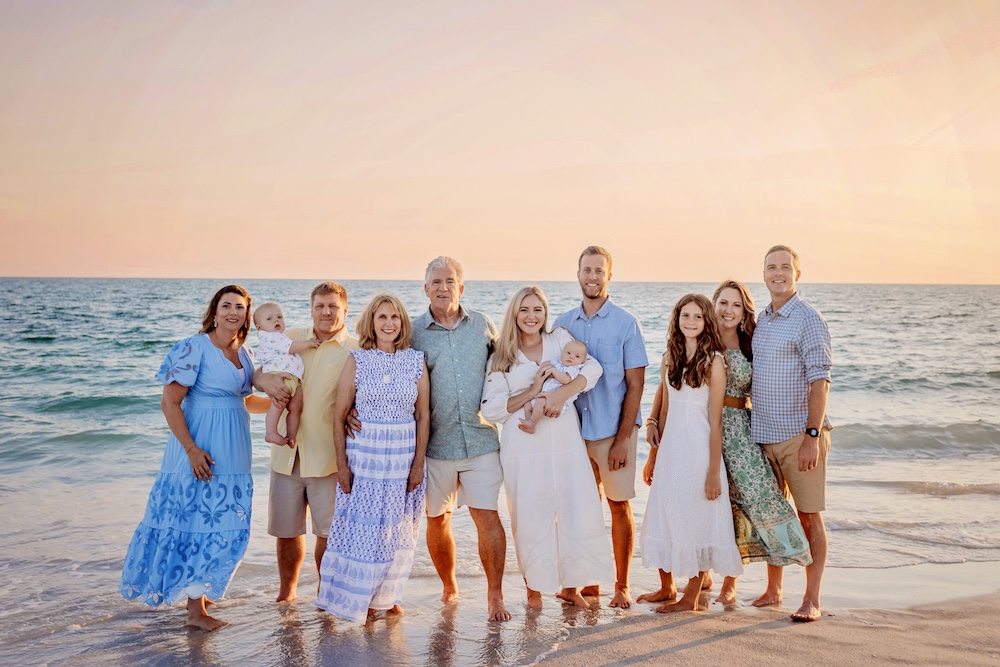 I feel it is important to give back to the community and have been involved with Bradenton Kiwanis, Give Back a Smile, and Give Kids a Smile. I also volunteer for the Bill Galvano One Stop Center and Turning Points and Remote Area Medical (RAM) in Bradenton.
Over the years, I have enjoyed many athletic activities, such as tennis, running, hiking, biking, baseball, basketball, and triathlon competitions, and I am an avid sports fan.
Sometimes I am asked what I would have pursued for a career if not dentistry. It definitely would have revolved around music. I enjoy playing classical piano, which is a great way to relax and enhance dexterity and a gentle touch while providing dental care.
Personal Statement
It is my goal to provide excellent dental care in a compassionate manner and to create an environment that is as pleasant as possible for my patients. I feel it is important to take time to listen to determine the best path of treatment for each individual patient.