There is no greater feeling than to be able to alleviate pain, cure disease, or improve self-confidence for my patients. Every patient has different needs and complex lives to manage outside of the dental chair, and helping them smile with confidence or chew and socialize comfortably within the constraints of their lives is a joy.
My goal is to provide excellent dentistry that fits easily into a patient's life and to be able to treat the entire mouth in a comprehensive way, with a focus on preventing future problems, and creating a confident smile.
I have a passion for interacting with people and positive energy. It is my honor to earn the trust of my patients, and I strive to maintain that trust with compassionate and excellent dental care.
Education and Continuing Education
I was raised in Bradenton and graduated from Manatee High School. I went on to receive my Doctorate of Dental Medicine from the University of Florida, where I completed my undergraduate and graduate training. After graduating, I practiced in Jacksonville before joining this office in July 2015.
Professional Affiliations
I am a proud member of numerous professional organizations, including:
Outside the Office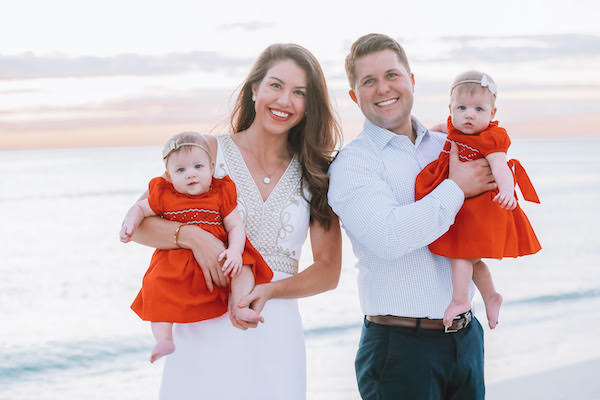 In my spare time, I enjoy working out and spending time with my wife Stephanie, our two beautiful twin daughters Sophia and Isabella, and our French Bulldog named Luna. I am enthusiastic about fully embracing fatherhood and family life, spending time with friends and family, fishing, boating, and golfing when I can. I also cheer on the Florida Gators every chance I get.