I love the practice of dentistry and it has been a lifelong passion. In my high school senior yearbook, I wrote, "University of Florida College of Dentistry." I desired a career in healthcare, working with my hands, and improving people's lives.
I was introduced to the field of dentistry by my uncle. He showed me that I could do all of this and have time for a family. What I did not realize then, and what drives me now, are all the fantastic patients that become long-term friends and the continual advances in dentistry that enable me to improve their quality of life.
I had the honor of serving in the United States Navy Dental Corps. While completing a hospital dental residency, I cared for Marines then deployed worldwide with the Seabees during Operation Enduring Freedom 2. Having completed my active duty, I returned home to the Tampa Bay area.
I feel most fortunate to practice with a group of ethical, like-minded, compassionate, and dedicated professionals who are committed to the highest quality of patient care. This commitment has been recognized by our community.
Our practice has been awarded the Bradenton Herald People's Choice award. Patients immediately recognize the friendly atmosphere of our office with laughter coming from all parts of the practice. I invite you to come and be a part of our dental family!
Education
I received my Doctorate of Dental Medicine in 2001 from the University of Florida College of Dentistry, where I also completed my undergraduate and graduate training.
While serving as a commissioned dental officer in the United States Navy, I completed a hospital-based dental residency program at Naval Hospital Camp Pendleton. As a Lieutenant, I was deployed worldwide with the Seabees during Operation Enduring Freedom II and completed my active duty in 2005.
Continuing Education and Professional Affiliations
Continuing education is one of the pillars of my philosophy. It allows me to improve my skills, techniques, and use of new materials. It also provides a forum to gain wisdom from my peers and camaraderie.
I have lectured to dentists and physicians concerning topics of mutual interest. I am a member of numerous dental organizations, through which I have gained education and held leadership positions.
Outside the Office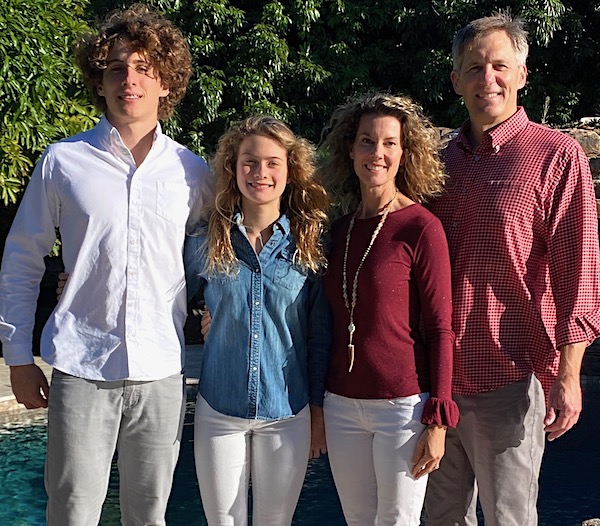 I am a first generation American of Hungarian descent. I was born in Milwaukee, Wisconsin, and raised in the Tampa Bay area from the age of four. I have known my beautiful wife, Angela, since the seventh grade, however, we did not date until I was a Navy officer. She will tell you the Navy made me a man, but I will always be a kid at heart.
We are the proud parents of Austin, born in 2007, and Ava, born 2010. As a family, we enjoy the outdoors, reading, dancing, yoga, and spending time with extended family and friends.
Community service is a critical part of giving back to society. I am proud to participate in the Give Kids a Smile program. Our practice is a proud supporter of the nationally awarded Manatee Chamber of Commerce, and I am a member of the Leadership Manatee Alumni Association. I am a past member of the board of directors for the American Cancer Society, Manatee County Chapter.
Personal Statement
To practice dentistry is a great privilege. Comprehensive dental care involves a person healing physically, aesthetically, and psychologically. That process is unique to every individual, and to share in their healing process provides me with enormous personal satisfaction. It is an everyday reminder that my team and I are helping make the world happier, one person at a time.